China stands tall as a world leader in electric vehicles (EVs). Before most could even fathom the pace, China escalated from selling 1.3 million to an impressive 6.8 million EVs annually within just two years. In 2022, while the U.S. lagged with 800,000 EV sales, China celebrated its eighth consecutive year of being the global top dog in the EV market. But the story isn't just about numbers; it's about a calculated, monopolistic approach that few could replicate.
How did China achieve this astronomical growth? The answer lies in its government's knack for propping up industries. Generous subsidies, tax breaks, and contracts led to the birth and rise of homegrown EV brands tailored to the Chinese market. While countries like Japan and Germany were content with their advanced gas or hybrid cars, China saw an opportunity in EVs to address its challenges of air pollution, oil dependence, and post-2008 economic recovery.
Already holding structural advantages like a strong supply chain, the Chinese government targeted investments in EV technologies early on. By 2009, they launched financial incentives for EV production. Over $29 billion was poured into the sector from 2009 to 2022, leading to China's current commanding position in global EV sales.
This was a much rougher start than could be tolerated in any other country. The early vehicles produced by this industry were substandard and obsolete, they would go less than 60 miles on a charge and their batteries quickly wore out. Hundreds of thousands of them were abandoned and sit in EV graveyards. No commercial entity in the West could afford this kind of incompetence, inefficiency and wast.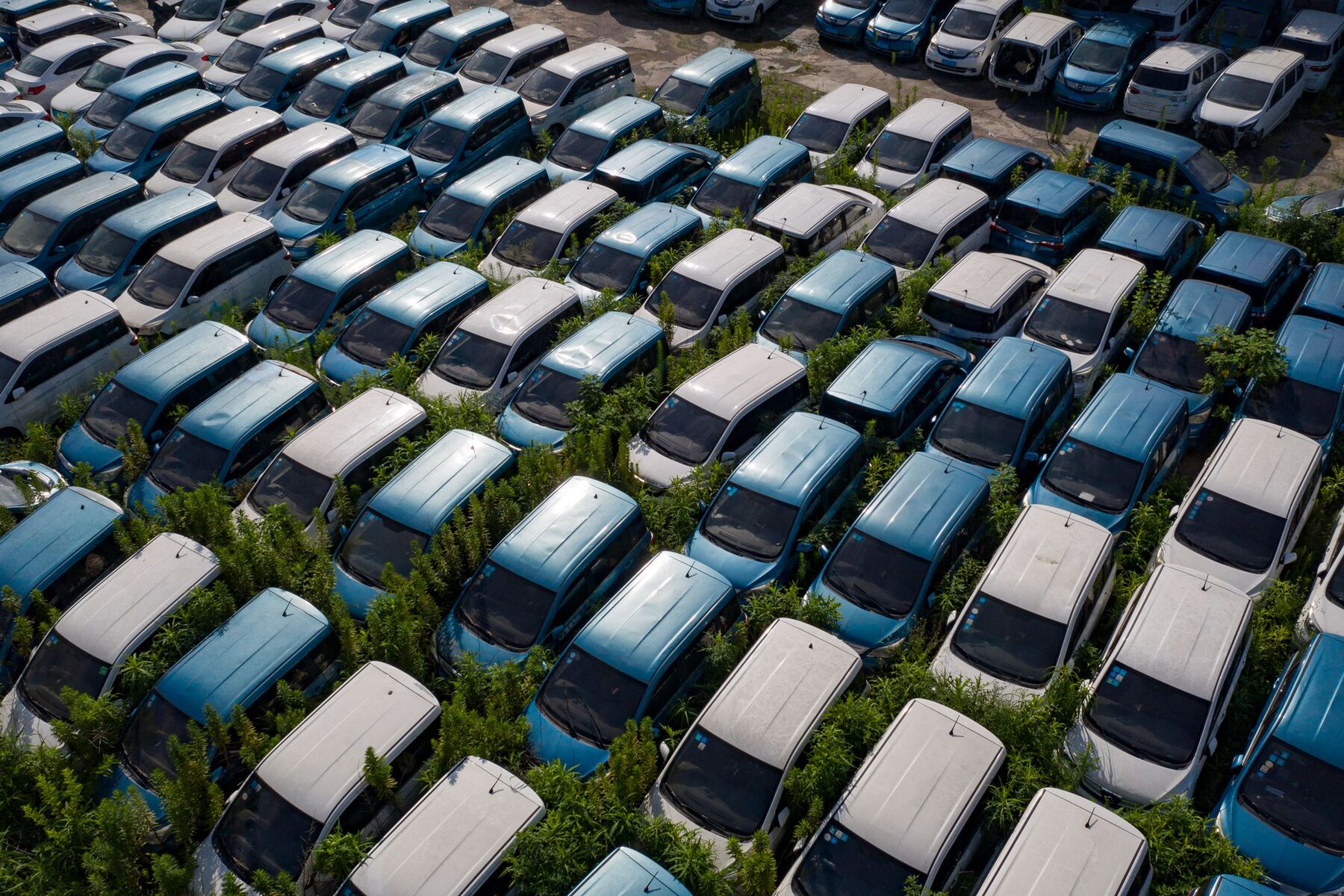 Contrary to the practices in other countries, China even extended these financial incentives to foreign companies, including Tesla. This "open arms" strategy to foreign entities, though seemingly magnanimous, was a clever move. China made these companies an integral part of their ecosystem, ensuring they couldn't easily exit even if they wanted to.
Tesla, the global EV icon, has deep roots in China. China's governments actively pursued Tesla, facilitating the swift construction of its Shanghai Gigafactory in 2019. While Tesla has boosted China's EV capabilities, the relationship has been symbiotic. Chinese brands, motivated by Tesla's presence, have been forced to innovate and improve, giving Tesla a run for its money.
At the heart of the EV is its battery. China's relentless pursuit of battery technology led to major advancements, especially in lithium iron phosphate batteries. Domestic giants like CATL worked tirelessly to improve these batteries, bringing them to the forefront of global EV technology. But China's masterstroke was in controlling the raw materials essential for battery production. The country managed to monopolize refineries for critical components, giving them an almost unshakeable lead in the EV battery market.
Now, China boasts an extensive domestic demand for EVs, with over half of its respondents considering battery-electric vehicles for their next purchase. This demand has bred multiple Chinese EV brands, some of which are challenging established global names like Tesla.
While many might envy China's EV growth, replicating their model might not be feasible. The Chinese government's ability to concentrate resources, combined with their decades of experience in molding industries, presents a unique advantage few can emulate.
As Chinese brands venture outside their borders, they face new challenges, including adapting to global markets and geopolitical tensions. Nevertheless, the country is already looking to other Asian markets, laying the groundwork for another export powerhouse.
China's EV dominance is not just about strategy but a monopolistic push that would be questionable in the rest of the world. They've set the board, played sloppily be determinedly, and are now looking beyond their shores, threatening the EV industry in the rest of the world.
One might ask why this is a bad thing for the world, to have China produce cheap electric vehicles that the worlds wants?
The answer is easy.
Their goal is to put other EV manufacturers out of business, but their methods do not allow for innovation. If China succeeds, innovation in the EV world will grind to a halt. If is doesn't work, then the Chinese manufacturers will fall behind and begin to steal innovations from the more successful companies. The people with the best ideas will suffer the most.